With only one week until the greatest day of the year…my birthday…I just happened to come up with the following list of items I've been hoping to be blessed with on my special day:
Cantu Argan Oil Leave In Conditioning Hair Repair Cream
At this point in my natural journey, I don't really experiment with products but I really want to try out this leave in.  Cantu's Shea Butter Leave In has been a staple in my hair regimen for years and I can't imagine the Argan Oil Leave In would fail me either!
As many of you know, I'm obsessed with Henna powder but what I'm not obsessed with is the reddish tint it leaves on my hair.  I know that many people who henna their hair, but want it to remain dark brown or black, often follow up the henna treatment with Indigo.
My phone was stolen at a club through a series of unfortunate events.  I bought a cheap replacement "smart" phone that constantly overheats and can't handle any apps.
AmazonBasics 60-Inch Lightweight Tripod with Bag
My previous tripod fell apart after I got off of a flight from Uyo.  I had a family function and brought my DSLR and tripod so record the event.  Even though I packed my tripod carefully in my carry-on, the handle my tripod broke and I was unable to repair it.  This has been really inconvenient, because it makes it more difficult for me to shoot Youtube videos.
A ring light is a great tool to enhance the picture quality of my YouTube videos!
I can honestly say that over the past year I have consistently worked out and maintained a reasonably healthy diet.  I'd really love to get the Nike Leggings and Free TR 5 as reward for staying on track all year!
Narciso Rodriquez 'For Her – Musc Intense' (eau de parfum)
This is my all-time FAVORITE fragrance!! It's rich musky aroma that lingers on my skin all day long!  Although, it's a bit on the pricey side, a little goes a very long way and it well worth the price.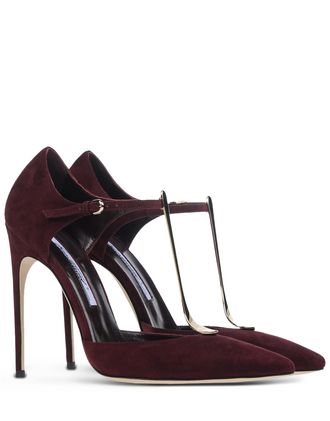 Oxblood/Maroon Brian Atwood Closed Toe Pumps
Oxblood is one of my favourite colours and I've been lusting after these pumps for a while…